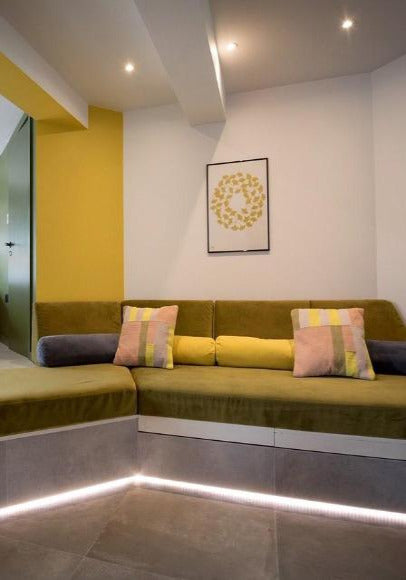 Bespoke Banquette Seating
AS SEEN ON YOUR HOME MADE PERFECT!
Kiki Voltaire and Helen Atherton Designs were asked to help with the large banquette seating in the kitchen/dining/sitting area, the blinds and the large curtains that would separate the sleeping area, as the design was largely open plan.
For this project we have teamed up to help BBC2's Your Home Made Perfect architect Robert Jamison transform a 'rabbit warren' 1940s house into a beautiful, contemporary home. The transformation was screened on the 7th April at 8pm.
Check our blog for find out more about this project.